Last year at this time, the much talked about feud between the Pittsburgh Penguins organization and defensemen Paul Bissonnette hit at a boiling point. So much so that the Penguins had told Bissonnette to stay home and not report to training camp because it was inevitable that he would be traded. Both parties at the time agreed, the honeymoon was over. The once 19-year-old who almost made the NHL in his first training camp was all-but-gone.
What a long strange trip it has been. Today Bissonnette has signed a two-way deal, for 1 year with the Pittsburgh Penguins. Bissonnette was an
RFA after the 2007-2008 season.


Bissonnette patched up his reputation with Wilkes-Barre/Scranton coaches after being called up from Wheeling last season. After his call-up to WBS last season, Bissonnette was asked to play left wing, which he did. Bissonnette put up 8 points with the Baby Pens (3G, 5A) in 46 games this past season. He also compiled 26 fighting majors for the Baby Pens.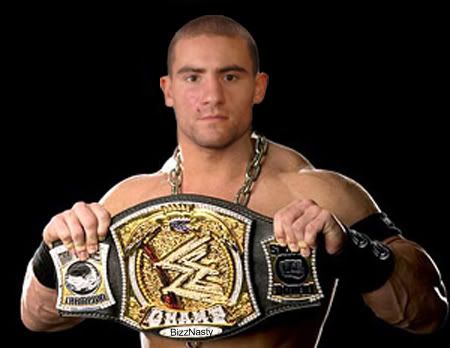 Congrats "Champ"