With hockey news being slower than Mark Recchi and Derian Hatcher, we need something to help pass the time by.
I revamped the site about 4 times this summer with new color schemes and new logos. After a while, it gets boring seeing the same look day in and day out.
For a while now, I've kicked around the idea of coming up with some alternative ideas for Wheeling Nailer jerseys. I really wanted to see what the jersey would look like with some different designs, so with some free time today I came up with the following. Started by making a simple blank template of a hockey jersey, and started designing all kinds of different lines and such. Plenty more will follow throughout the summer. Here is my first round of jerseys.
This is my first time ever trying to make anything like this. The following are not the greatest, qualitywise, but I hope you like 'em.
Jersey 1



Jersey 2



Jersey 3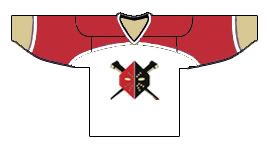 Jersey 4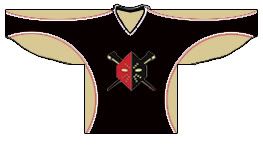 Jersey 5