Forwards David Laliberte and Vadim Slivchenko have been assigned to the Philadelphia Phantoms by the Philadelphia Flyers.
Laliberte has 2 points in 5 games with the Phantoms this season (1G,1A) while Slivchenko, the native of Kharkov, Ukraine, gets his first chance to show the AHL that the Ukraine is NOT WEAK in his 20'th professional season.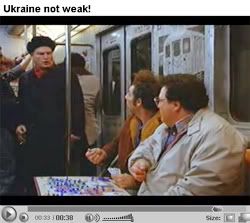 These transactions leaves Wheeling with only 8 healthy forwards for this weekend. Someone, probably Snavely, will once again skating up on the 3rd line.