Nailers vs. Devils 7:05

With a win tonight the Nailers (13-20-4) will jump Trenton(14-19-3) in the standings for the all important fifth and final playoff spot and keep their point streak going to 5 games.


Wheeling leads the season series

2-1-1.




New addition Matt Johnson has had a game winner in the previous two Nailer wins.
Wheeling is currently riding a hot streak, going 4-0-1 since new head coach "Gary" Puhalski took the reigns. (trentondevils.com) leave it to Trenton to get someones name wrong. Idiots.


Coach GREG Puhalski turns Nailers around (ECHL)


While Trenton coach Dick Kowalsky will have plenty of white towels on hand tonight for the tantrums expected from such a crybaby...



If you feel the need to bring some of your own,
he may need some extras. It's a long season.

You're suppose to use the towels to wipe off your face after a good Sean Collins face-washing, but waving it in surrender always motivates your team.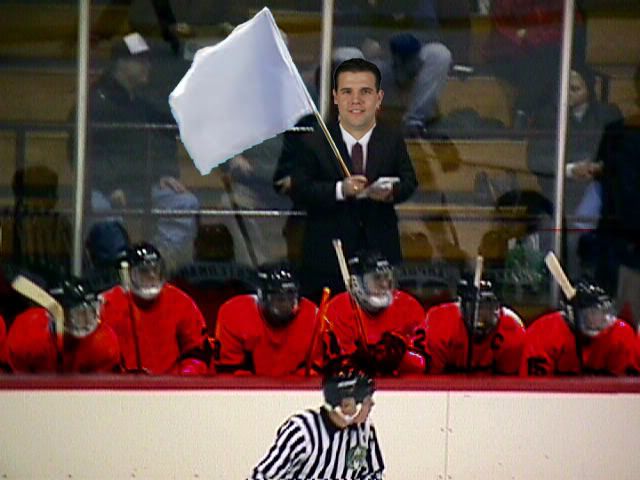 Douche...

Morale on the Trenton bench must be as low as Rosie O'Donnells' metabolism and self esteem combined after losing 4 out of their last 5 games.


Yikes! She's really let herself go.

The Devils look to the addition of Jason Bonsignore to give them the edge in tonights contest. (Trentondevils.com) Bonsignore has some size and is an NHL Vet and stuff.
Whatever... In 7 games with Fresno this season he totaled two assist.

Wheeling should have Curtiss Patrick back in the lineup today as he was released from his PTO in Springfield (AHL) yesterday.

Saw this on the ECHL website today... John Brophy's ECHL 480 wins will soon be surpassed. Probably not by Dick Kowalsky, as he coaches from the stands.