Wheeling finally ended a 9-game skid this weekend. Nathan Marsters made his Nailer/2007/2008 season debut a memorable one as he turned aside 50 of 52 shots in the Nailers win. His save percentage is a staggering .962.

That's disgusting.


Was it just me or is Justin Chwedoruk as intense as they come? He's bringing some much needed energy to the team... and that's definitely something we've lacked since Adam Henrich was called up. By the way, looks like someone in the Nailers front office had the great idea to photoshop Chwedoruk's head on one of the other Nailers body. Nice photoshop, Picaso..





Obviously, The Champ does not approve...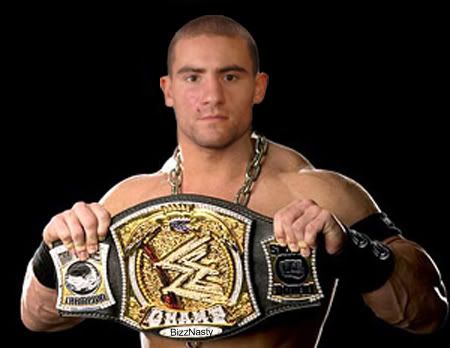 "I don't like it!"


Wheeling has claimed forward Patrick Bordeleau from the Charlotte Checkers off of the waiver-wire. Bordeleau has played in 10 games for the Checkers this season and has three points on a goal and two assists.


To make room for the Bordeleau, both Jon Foster and Joe Santilli were put on waivers today.
Australian for
you've just been cut...
I'm kind of puzzled by this move, they could've just released Santilli, but none-the-less, they didn't and I'm puzzled, especially since Gino Pisellini is not yet ready to come off of the IR.
We really should post a daily Pisellini fight video every day until his return just to tide us over. So here it goes.

Gino vs. Louis Robitaille